Jorge Gabriel Jiménez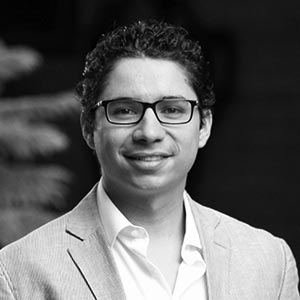 Jorge is a lawyer at NexusLegal, a law firm with offices in Guatemala City, where he advises and leads clients on Intellectual Property, Constitutional and Corporate Law. He works with NGOs, technology start-up, and corporations on copyright law, constitutional law, public policies, privacy, data protection, e-commerce, Internet, net neutrality, licensing, and contracts. 
Jorge is also the project director at Francisco Marroquín University Law school where he coordinates projects related to constitutional activism, law education, and academic activities. He is also involved in other projects related to open government, justice, legal informatics, transparency, creative commons, technology, co-working spaces, journalism and technology, open education, and free culture. 
< Back